Book Sections
Year : 2020
Fichier principal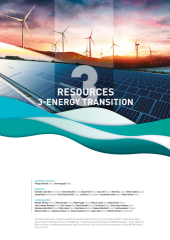 MedECC_MAR1_3.3_Energy-transition.pdf (4.22 Mo)
Télécharger le fichier
Origin : Explicit agreement for this submission
Dates and versions
Identifiers
Cite
Philippe Drobinski, Brian Azzopardi, Houda Ben Janet Allal, Vincent Bouchet, Edouard Civel, et al.. Energy Transition. [Cramer W, Guiot J, Marini K (eds.)].
Climate and Environmental Change in the Mediterranean Basin – Current Situation and Risks for the Future. First Mediterranean Assessment Report
,
Union for the Mediterranean, Plan Bleu, UNEP/MAP, Marseille, France
, pp.265-322, 2020, 978-2-9577416-0-1.
⟨10.5281/zenodo.7101088⟩
.
⟨hal-03210104v2⟩
Collections
Altmetric